Managed IT Services in Albany, NY
Northeast Network Solutions is your managed service provider, offering hosted cloud services, network administration and monitoring, data backup and recovery, and more in Albany, Roessieville, and Colonie, NY. We strive to implement the best software and hardware packages available today, tailored around businesses of all sizes. We offer emergency services, centrally managed antivirus assistance, and after-hours support, so you can always rely on your business' technology.
We're a complete IT consultant and network solutions provider, giving you peace of mind about your IT infrastructure, no matter how complex it may be.
Contact Us
Network problems don't keep regular hours and neither do we! We have an emergency and after hours support available to you whenever you need it.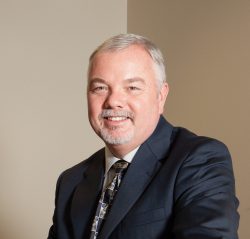 IT Solutions for Businesses Big and Small
Instead of spending a fortune to hire in-house IT or trying to troubleshoot network problems on your own, reach out to the experts at Northeast Network Solutions for managed IT services in Albany, NY you can count on. We offer a complete range of capabilities, aimed at helping you keep your business running right. From networking monitoring to detect and neutralize security threats, to administration that keeps your whole infrastructure running, to backup and recovery services for your critical data, we're the expert team to have on your side. Rest assured you can put your entire business infrastructure in our capable hands, with the full confidence we'll keep it safe, secure and running smoothly.
Unlike other IT outsourcing in Albany, NY, we're here whenever you need us, in whatever capacity you demand. Problem with a downed server? Want to migrate data to the cloud? Worried about a security threat? Whatever you need us for, someone will be available to help you immediately. Better still, they'll be equipped with a complete understanding of your needs and backed by the best hardware and software solutions available today. Whether you're starting a new business, upgrading your computers, or looking for specialized IT support, we're here to deliver solutions!
All inbound support calls go straight to a technician, so they can get working on the issues immediately and find a resolution quickly.
Every solution we recommend is tailored for your unique business and our solutions extend to businesses of all sizes.
We're a proud member of the Capital Region Chamber of Commerce and offer our services to businesses throughout Albany, NY and the surrounding 150-mile areas.
IT Consultant Albany, NY.
Wondering if our services are right for you? Contact us today for a free site analysis and let our expert techs help you manage your infrastructure at a higher level.
Providing managed IT services and various IT solutions to clients in:
Albany, NY
Troy, NY
Schenectady, NY
Gloversville, NY
Saratoga Springs, NY
Pittsfield, MA
Albany County, NY
Schoharie County, NY
Schenectady County, NY
Fulton County, NY
Saratoga County, NY
Washington County, NY
Rensselaer County, NY
Columbia County, NY
New York
and the surrounding areas.